Well, greetings…
A quick update on a "Highly Commended" paper.
Yes, I know… It's been such a long time since I've provided an update here.
Anyway, I received some good news (yesterday) which gave me the impetus to figuratively put pen to paper and provide an update.
Here is the link to a "Highly Commended" paper: https://www.emeraldgrouppublishing.com/journal/jica/literati-awards/journal-integrated-care-literati-award-winners-2020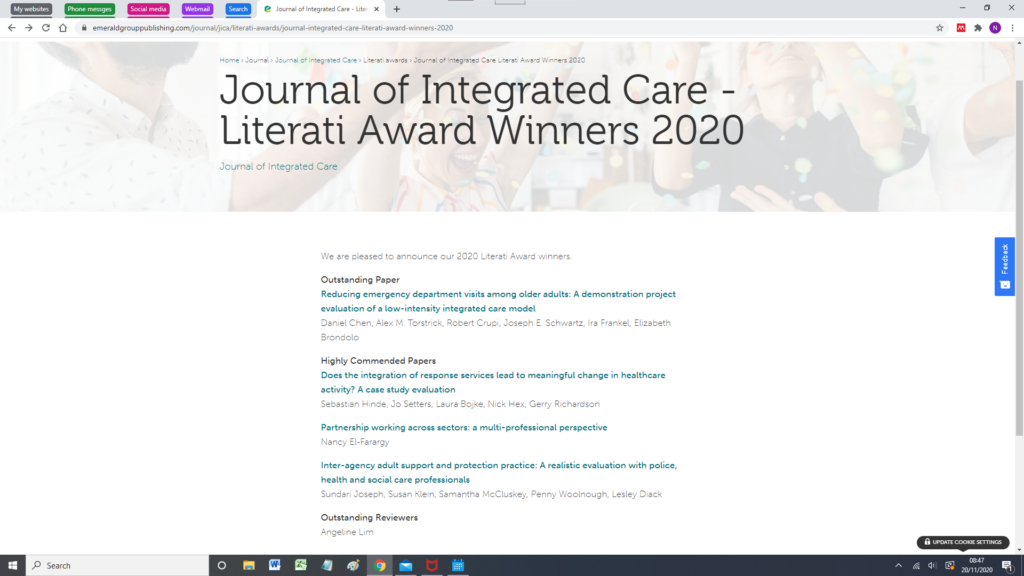 P.S. Perhaps I'll revisit this website and provide more updates!